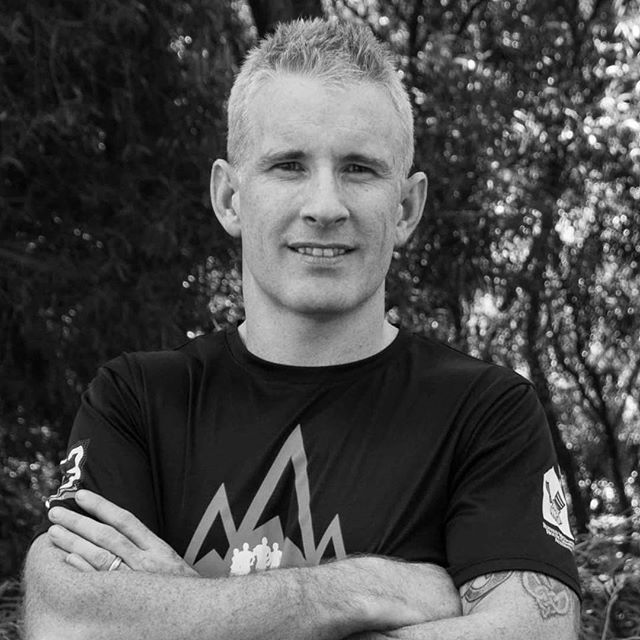 This week @powerspeedendurance welcomes Dr. Ian Dunican (@sleep4perform) to the PSE Team as our Sleep Consultant and today we have published his first article on the PSE website, How to Optimise Your Day With the Science of Sleep. Link in our bio - select latest PSE blog. . Dr. Dunican has a PhD in Sleep Science and amongst other things, has worked with elite sporting organisations and their athletes to optimise sleep, recovery and performance. He is an accomplished athlete having run numerous ultra-marathons including the Leadville 100 and is an active participant in BJJ, Wrestling and Swimming. . Dr. Dunican is now available for Sleep Assessments + Consults via the PSE website. Link in our bio - select Consults/Assessments. . . . . . #powerspeedendurance #artofbreath #everydayathlete #trainingforlife #practicaltraining #onlinecoaching #unscared #performance #sleep #recovery #sleepscience #Repost @powerspeedendurance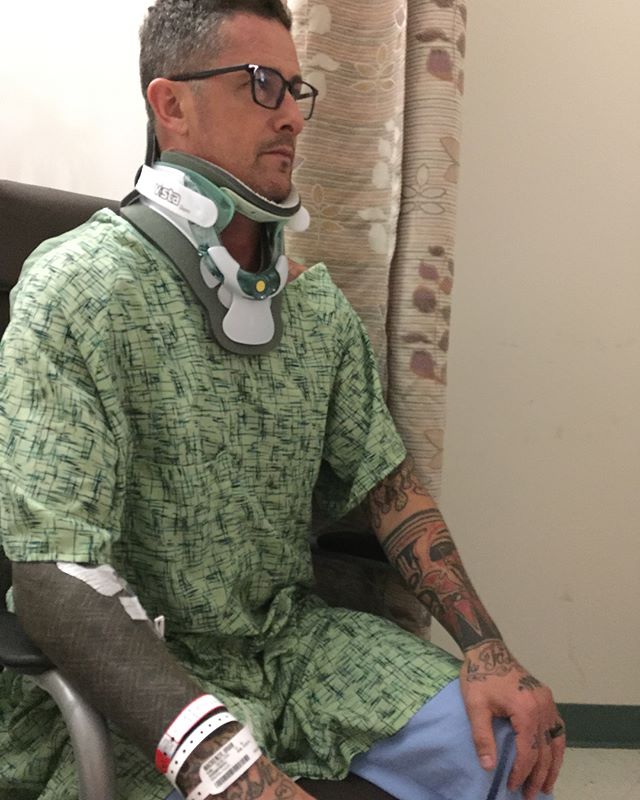 thank you! overwhelmed. __ 1. i was quite overwhelmed w/ a lot of emotion on the response that came to what i posted a couple days ago on my injury. this is not to say i didn't think people didn't or don't care. i know they do. i've learned to use instagram as a cathartic process for me and my work. to improve my communication through writing and do one of the most basic fundamental things even cells do... share information. so, thank you! i couldn't keep up with liking or even reading all the comments... literally. not too mention the messages and calls that came in personally. unbelievable. 🙏🏼👊🏼 2. i have 2 bulging discs (1 is probably older) from a compression blow to top of head. this caused a contusion on my spinal cord between C 3-4 (other bulge C 6-7). i had use of my arms to about 60% 5-10min after fall. i am at about 80% strength in the arms and have pretty good motor control, it seems to be progressing. my legs took a bit longer. i started walking like bambi on ice yesterday. i still have tingling and spotty numbness in feet/ankles, but it all seems to be improving. slowly. i am optimistic, but i'm optimistic with where i am at not where i am going. i can honor what i have now, actually feel the need to. i've been using my marc pro, i've been stretching, finger, toe, wrist, ankle, eyes, facial muscles, etc motor control stuff... the brain needs to know it is needed and thus sending signals is most of what i'm working on. it's a game, it's like being on a playground playing tag with your nephews... it is all just a game. smile. 3. i'm in the 90% category of needing fairly immediate (next two weeks) surgery (on C 3-4) based on 3 neurosurgeons reports. i'm in good hands as we have so many friends who've stepped in and are connected. i'm open to all options, and surgery isn't my goal, but i'm also not just gonna jump on the table. i've had surgery before, and didn't know if it was the right thing, but in essence, it was... i was running again not too long ago and looking forward to seeing where that goes again. either way, i'll find a game in something. __ again, thank you. i wish i could respond to everything. i love you all.
team __ I did not know Ryan Owen, KIA Jan 29,2017, a team member (pictured, a friend) had this surfboard made for him, the bottom is all Gold Squadron...but the top was what he wanted to see in the ocean...all of his kids. Ryan was shot while exposing himself to render aid to an injured teammate... __ this isn't really a holiday, it's a memorial for those who did something always under the impression they would not come back. team starts w/ those in a very intimate unit most of us will never know, expands to family members who, then out to friends, eventually making its way to those who choose to honor something from a distance. i've been fortunate to have invitations and know the stoicism of these very selfless individuals. it's shocking, nowhere else does this exist that i've experienced. to all that put their lives on the line for freedom without hesitation. 👊🏼🙏🏼 __ #memorialday #remember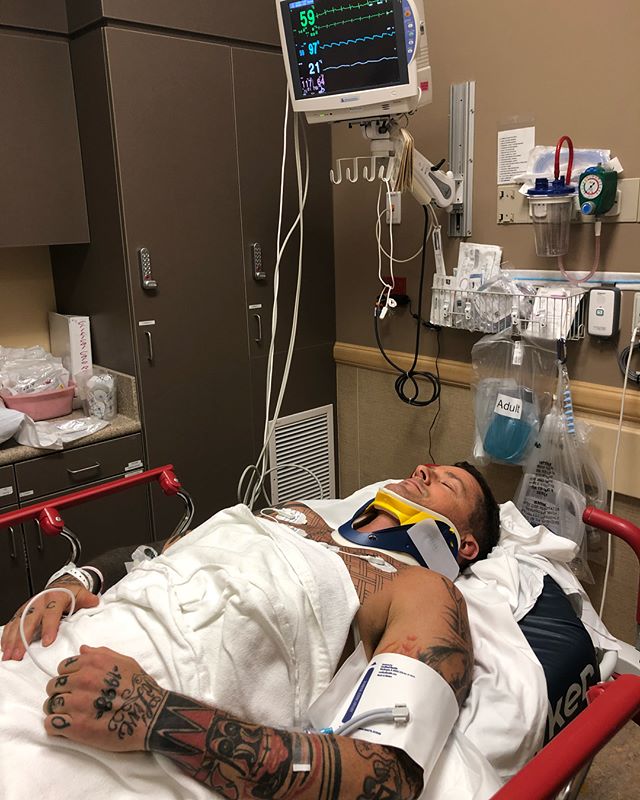 poof, it's gone, or changed forever... life. __ in 43yrs i've managed to do some fairly ridiculous and risky shit. none of it landed me in an er. playing tag w/ 3 boys and not seeing a bar at the top of a ladder that knocked me cold, and sent me 8ft down. full paralysis for 5-10min, arms come slowly back, legs 24hrs later are still wobbly (no walking yet) and on pins and needles. i am doing fine, will most likely be fine (not the same), or i won't, then i'll be fine again, or i'll choose to make this something i can't live around... much like any other thing we create trauma around. __ physiological response to heavy duty trauma w/ respiration brings on fast respiration, constricting blood vessels, going highly focused and sympathetic... this is not always advantageous in my experience. thus interrupting this process can have a lot of impacts. the ability to be more creative (solutions), and even be open to what happened and to start the process "healing" immediately. i was scared, that is for sure... @erincafaro was not (true story). nonetheless by the time i was in the ambulance i had processed what it may be like to be immobile. whether i am or not is not important, and i'm not attempting to understand what it's like to be living a life like that right now. i'm simply saying we have choices in everything, but one thing... poof, you're life is gone and the world will move on. no level of importance, intelligence, sexy half nude selfies, podcasts, magazines, books, information you curate, create or do makes nature (our reality) stop. it continues to move on and someone else will always fill the gaps. start living, and know your ego is stopping that. __ i'm sure i'll be up and down on all of this, but i'm also sure the woman who was just fine when i went down, whom slept on er floors next to me and read to me will make sure i don't feel sorry for myself. exactly what we all need. __ my family was rock (@makingmeirik @davidmeirik) and my sis was here way too much. special thanks to #santarosamemorialhospital and all its staff... unbelievable.
deadpool — @mobilitywod named this specifically bc he knew i was trying to slowly drown him for 30+min - as this is what this will feel like at first. in honor of @joshbrolin & @vancityreynolds movie we felt this was entirely appropriate. __ how's your kardio? take any steady state endurance type work you do... that means no intervals. this is a longer duration (typically in access of 15min) piece. with nasal only breathing... you get 1 breath every :05 (5 seconds), or 12 breaths per minute. we launched a program centered around gears and respiration. our energy system control program is based all around this... link to pse breathe programs in bio. — you should experience the following: short term 1. a dire need to back off. 2. a lack of control of respiration (gears) 3. frustration 4. fear this will indicate a lack of aerobic ability and/or inability to manage rising co2/acidity. which may just mean you are not as aerobically inclined as you may have thought. this was me. you should experience the following: long term 1. higher ability to process co2/acidity 2. more control over breathing 3. improved endurance 4. clarity :) 5. paradigm shift - don't be scared. __ @powerspeedendurance @rvcasport #artofbreath
trooth __ "... down went Alice after it, never once considering how in the world she was to get out again." lewis carroll __ the most devastating/exhilarating part about a true experience is seeing yourself for who you really are. therapy, psychedelics, breathing, meditation, and even plain old openness work. it's absolutely apparent as to why people avoid it, and it's absolutely apparent as to who does and who does not. once we've experienced it we can only see the math in it all. the fact is we understand the most advanced math this universe has to offer… after all we are governed by the laws that dictate this universe. it is only in the explanation or attempted extrapolation of this math that many of us become confused. drive a car, ride a bike, walk, run, throw a ball, catch a ball, stop, go… its all advanced math on the highest scales requiring the ability to understand depth, distance, time and many many other things. our own psychology works this same way, and when im reactive, angry, calm, open these are nothing more then indicators of the math that is going on. it's the same equation being experienced in different responses throughout the brain. we all react differently to different emotions/stressors but the inevitable cages or prisons we put ourselves in are the simplified versions of the real story/math… react a specific way and we have transparently told the story of where we are at, i either stopped growing or have done the "homework". movement, sport, training all fit into this paradigm as well, you can not hide from the circuits we've supplied with the response to an emotion or stress. ratchet up the stress or intensity and we start to see the equation present itself. chronic is as chronic does. and behavior is the math. __ @powerspeedendurance @rvcasport #artofbreath #humanperformance #optimization photo cred: chris_delorenzo
find your rhythm!!! __ new research out in nature (link below). one size does not fit all. with so many ways of responding to stress/emotion/arousal we all beat to the drum a little differently. (( breathing matters )) specific areas in the brain dedicative to respiration (preBötC) influence arousal, cognitive function and emotion. this helps us make more and more sense of how we can look at peoples responses to specific patterns and how we can actually intercept this process physiologically. https://go.nature.com/2kllHeA __ h/t @the_distance_project __ @powerspeedendurance @rvcasport #artofbreath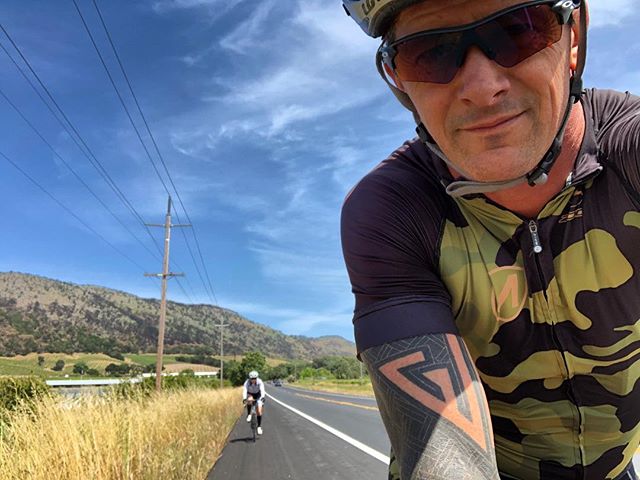 cruising through wine country __ thinking about doing fun stuff, is not the same as doing fun stuff. the mind will trick you every time! __ we smashed the dogs early and headed to sonoma // napa to get some exposure. pretty intense seeing all the burn areas (you can see the hills behind us here), but people were out, spending money, drinking vino, and enjoying this very amazing place. other than a couple of roads, my prostate got smashed, as it seems most of the roads out here are not part of infrastructure rebuild. no tire changes needed. __ @powerspeedendurance @rvcasport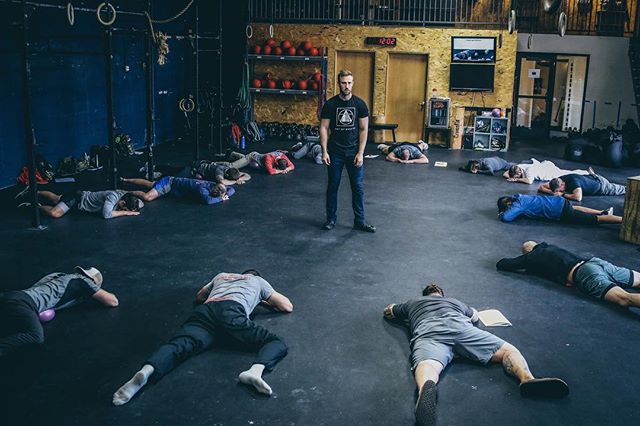 remain calm __ "one of the best lessons you can learn in life is how to remain calm" ~ bruce lee __ it will take far more than sitting in lotus position, or laying down in bed. that tissue also needs to be treated. ironically we're all breathing during leetle stretches and mobility sessions already... @kevinkirschdpt showing some examples of breath related mobility work with the @yogatuneup ball at the art of breath. __ @powerspeedendurance @preparetoperform @dsyeager7 @rvcasport #artofbreath photo cred: @samanthacys33
movement restrictions / advantages vary = individualized mobility. strength restrictions / advantages vary = individualized strength. cardiovascular fitness restrictions / advantages vary = individualized cardio respiration restrictions / advantages vary = individualized breathing rhythms. #Repost @dsyeager7 ・・・ Art of Breath Minneapolis is underway! . . . @preparetoperform @kevinkirschdpt @powerspeedendurance . . . #breathewithapurpose #movewithapurpose #leadwithintuition #nocrownsjustcourage . . 📸 @samanthacys33